Landscaping and Gardening Tips
Garden Designs that Work
Welcome to our gardening tips and landscaping website.
It doesn't matter if your garden is large, small or focused on container gardening. You will find lots of info on this site to help you get the best from your garden.
How would you like to get your garden set up and blooming... quickly and easily? With just a few hours after work each week or just playing in the dirt on weekends, caring for flowers and plants can be quick 'n easy and YOU can do it!
Visit us often as we continually add more gardening tips and you will have all the information you need, and all in one place.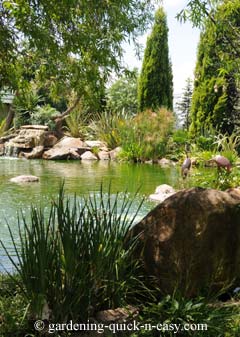 Look around here and discover:
garden designs and landscaping ideas in different sizes and themes - from a Japanese garden to rock gardens to vertical gardens...
easy ways to set up garden beds
essential gardening tools for flower and plant care
getting the most out of vegetable gardening, whether in-ground, indoor or in containers.
lawn care tips to provide the perfect surround for your garden beds and focal areas

...and so much more!
On this site you will find all the information, tips, hints and advice on how to add color and variety to your garden - creating beautiful flower gardens or getting creative with foliage.
Once the beds are set up and the plants are growing, come on back and check out some of the other information here that will help to keep those flowers and plants strong and those bloom areas looking beautiful overall.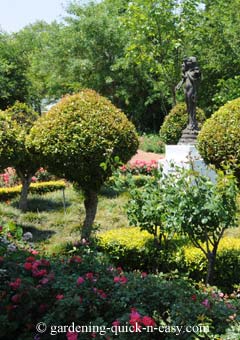 Check out:
tips for flower and plant care
composting and organic gardening tips
adding interesting accents and accessories to personalize the areas
ideas, information, and gardening advice for going more creative - perhaps with garden ponds or a formal sculpted garden
garden gift ideas and suggestions, some practical and others rather unique
other online resources for most of your flower and plant needs
...and of course, we'd love to showcase your garden designs and gardening tips!